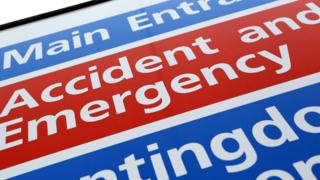 The government is understood to be considering whether to scrap some of the controversial NHS reforms introduced by the coalition in England in 2012.
The changes included abolishing primary care trusts and replacing them with new local clinical commissioning groups.
Health campaigners and the doctors' union, the BMA, say the reorganisation was damaging and expensive.
Theresa May has promised a new funding plan for the NHS in England.
Speaking to MPs in March, the prime minister said the health service would get extra funding,
It comes after winter pressures in the healthcare system led tens of thousands of non-urgent operations and procedures being cancelled around England earlier this year.
As a result of the winter pressures, more than 100 MPs urged Mrs May to set up a cross-party Parliamentary Commission to address the health service's long-term financial needs.
Health and Social Care Secretary Jeremy Hunt had called for a 10-year funding deal, arguing it would allow proper planning to train the staff needed to cope with the challenges of an ageing population.
The Lansley reforms provoked uproar in sections of the medical profession, in part over the role of potential privatisation of some services.
with thanks BBC