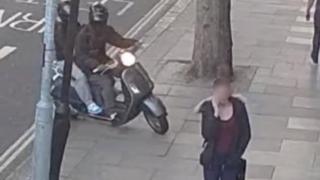 Police drivers will have more legal protection if they are involved in a crash, in a bid to tackle criminals on mopeds, as part of Home Office plans.
New proposals aim to smash the "myth" that officers cannot pursue riders who are not wearing helmets.
"Criminals must not think they can get away with a crime by riding or driving in a certain way," policing minister Nick Hurd said.
The Police Federation, which has called for the changes, welcomed the reforms.
But the federation's roads policing lead Tim Rogers urged government to "act quickly to prevent more officers suffering unnecessary and often mendacious prosecutions".
The reforms – which would affect forces in England and Wales – follow concerns among officers that they risk prosecution for careless or dangerous driving if they chase criminals at high speed, particularly those on mopeds and motorcycles.
Under current rules, any motorist – including police officers – who fails to drive in a "competent and careful" manner can be prosecuted for careless or dangerous driving.
The Police Federation argues this deters some officers from pursuing suspects – because they are worried they will be investigated and charged if they have to break the speed limit, jump red lights or drive on the wrong side of the road.
The overhaul of the law follows a surge in crimes involving scooters and motorbikes in the last three years, particularly in London.
Common moped crimes include snatching phones, but some people have been slashed with knives and weapons by drivers too.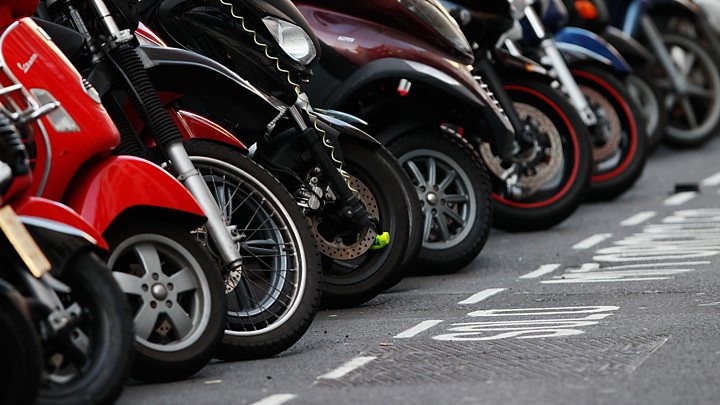 Under the government's proposals, published on the first day of the annual conference of the Police Federation, rules would be changed to take into account police drivers' high level of training.
Police would instead be subject to a separate test requiring an officer to drive in a way that is necessary and proportionate to the circumstances.
"Our proposed changes will make sure that skilled police drivers who follow their rigorous training are protected, while ensuring the minority of officers who do cross the line are robustly held to account," Policing Minister Nick Hurd said.
The rules would also make clear that a moped or motorcycle rider who does not wear a helmet is responsible for their own decision to drive dangerously.
In 2016-17 there were about 10,000 police pursuits and 500,000 blue-light responses in England and Wales.
with thanks BBC