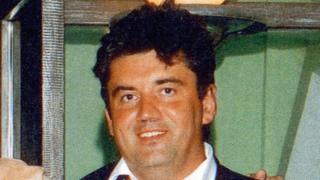 There is no evidence that a Russian businessman found dead near his home in 2012 was murdered or poisoned, a police officer has told his inquest.
Whistleblower Alexander Perepilichnyy, 44, died while jogging in Surrey.
Det Supt Insp Ian Pollard accepted there had been "shortfalls" in his investigation after the inquest heard it had lost evidence taken from Mr Perepilichnyy's computer.
But he insisted nothing he had heard made him want to reopen his inquiry
Nicholas Hilliard QC has heard from dozens of witnesses including toxicologists, investigators and the secret lover the married Russian spent his last night with in Paris.
The force was criticised on the final day for losing its copy of his laptop and asking a civilian worker to look through the contents of the computer and make judgements about what should be investigated.
Mr Pollard said he still believed his actions had been "appropriate, proportionate and did not identify any evidence of a murder or poisoning".
The senior officer was asked if anything he had heard during the inquest, which included extra evidence and testimony gathered by the coroner's team, had made him want to reopen the case as a murder investigation.
"Definitely not," he replied.
The inquest has already heard the 44-year-old was assisting Hermitage Capital Management with exposing a $230M (£150m) money-laundering scheme.
He collapsed and died while jogging near his home in Weybridge, Surrey, on 10 November 2012.
Hermitage Capital contacted police to say they believed Mr Perepilichnyy might have been assassinated while an expert from the Royal Botanical Gardens at Kew said an "unknown compound" found in his system could be a plant toxin.
But subsequent tests proved "beyond all reasonable doubt" that no plant toxins or other poisons were found in his system.
Some, such as cyanide and nerve agents, could no longer be tested for so could not be ruled out but they were very unlikely to have been used because they would have shown other symptoms, the coroner heard.
Henrietta Hill QC representing Hermitage Capital said the firm remained "concerned abut the quality" of the police investigation.
She compared the case to the fatal poisoning of Alexander Litvinenko in 2006 and the nerve agent attack on Sergei and Yulia Skripal in Salisbury in March and asked whether police in Surrey should have reacted differently.
But Mr Pollard said there were "distinct differences" between the cases and each situation should be judged on its own merits.
He said in the Litvinenko and Skripal cases it was "very clear early on" that chemicals had been used.
The coroner will start making a decision after receiving final submissions in May.
with thanks BBC